Owl Remodeling officially has a new look! Our new site is designed to help you discover which exterior and interior remodeling services suit your needs best. For all of greater North Carolina, we provide everything from roof and window replacement to bathroom remodeling. Curious about what we...
Read More
---
Owl Roofing took part in the opening day festivities by hosting a booth on the center field concourse. Lisa Hagler (Office Manager) and Brent Merchant (Production Manager) passed out $10 ballpark gift cards and took entries into a raffle for a Home Depot gift certificate. Be sure to look...
Read More
---
If you experience problems with your roof, it is crucial to get immediate roof repairs. You can do the job yourself, but if you don't have the skills and the expertise, never try it. Not only you could worsen the problem, you could also harm yourself while doing the task. Thus, it is highly reco...
Read More
---
Monroe gutters are one of the most important parts of a roof-top. Without it, roofs would be unable to channel rainwater efficiently and it might cause the rooftop to deteriorate due to the amount of water it has to redirect. Yet sometimes, the gutter system is not quite enough to handle the problem...
Read More
---
Keeping your home's structural integrity in mind is important. The roof is the most important part of any house whether big or small. It is, in fact, the basic need for home safety and security. Every home owner has different means of ensuring their home is in top shape. Doing this will help you pre...
Read More
---
#1) The first step in preparing your home for the fall is having your roof inspected. A roof inspection will allow you to find small problems before they become larger. When a professional roofer inspects your home's roofing system they can look for any damaged roofing material, cracked or...
Read More
---
Asphalt shingles are a variety of roof shingles. They have become popularly used nowadays in Charlotte because they are inexpensive, economical, lighter and easier to install compared to specialty roofing systems. Moreover, in terms of aesthetics, they give the house a textured, classic and elegant...
Read More
---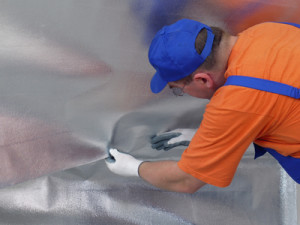 Fort Mill Radiant Insulation, sometimes called reflective barriers, are double-sided aluminum barriers that are designed to reflect radiant heat. Unlike traditional insulation, which absorbs heat, radiant barriers reflect the heat. Since traditional insulation does not prevent transfer of radi...
Read More
---
Professional Charlotte roofing contractors, or roofers, are people who do roof repairs, installations and many other roofing services. These people are educated and trained, and they are certified and licensed by the states of North Carolina and South Carolina. However, many people nowadays think tw...
Read More
---
The roof is the first line of defense for a house against the rain, snow, heat, hail, etc. It needs to be the best quality as it is subjected to ordinary wear and tear. To check whether the roof is okay, a person can simply go up the roof and make their own inspection. But an ordinary eye may not be...
Read More
---
Subscribe to Owl Remodeling's Blog